CUSTOMER SUPPORT

(305) 909-7241

Headphones

    Product Features Connects to console's optical audio output and USB port for online voice audio. For PS3 and XBOX 360 Game Play Works with any headphone of your choice Crystal clear Hi-F..
$55.00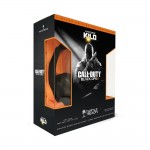 Product Features Edition: Kilo 50mm full-bandwidth drivers fit around ear to block out external noise In-line amplifier with game and chat volume controls; Separate chat & game volume control Dura..
$99.00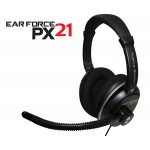 The Ear Force PX21 integrates premium stereo game sound with crystal-clear communication on the PlayStation Network (PSN), XBOX LIVE® and PC/Mac to create the definitive audio environment for playing popular game titles on all platforms.   The PX21 is two headsets in one—a ste..
$64.00
Showing 1 to 3 of 3 (1 Pages)